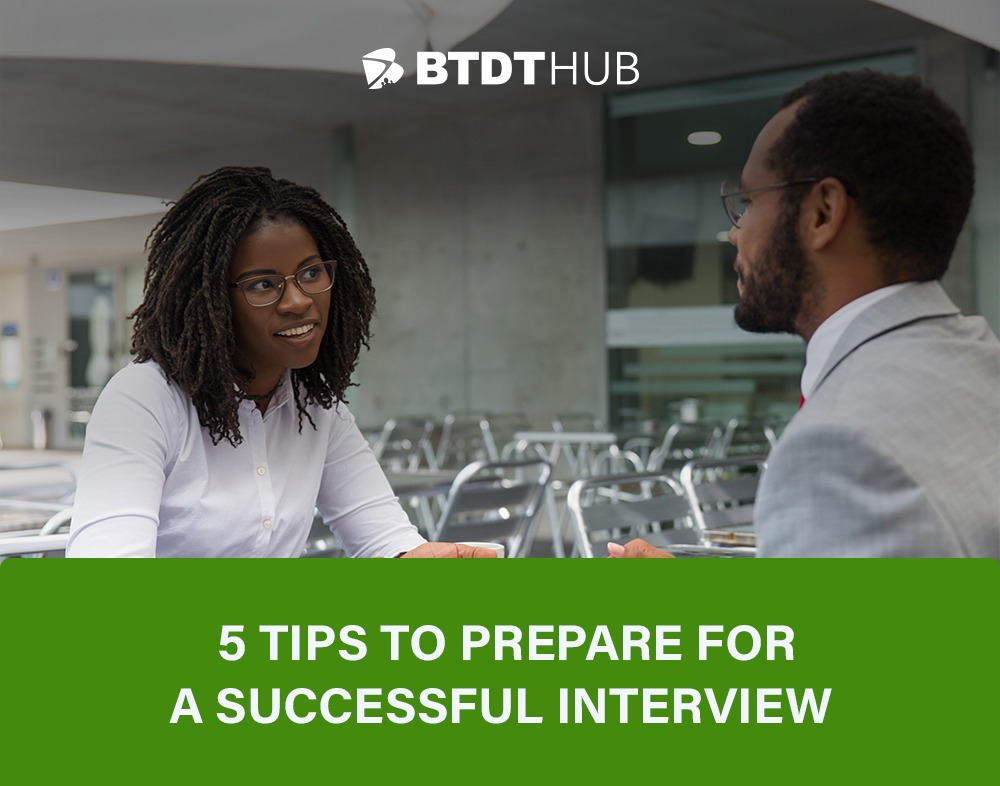 Have you recently been shortlisted for an interview? If so, congratulations! Your well-written and tailored CV has worked its magic, and you are one step away from landing that dream job.
However, there is more to attending interviews than just showing up. You need to prepare to increase your chances of a successful interview. Here, we discuss five tips to prepare for a successful interview. If you are looking to ace your interview and land that dream job, then this article is for you!
1.  Read the Job Description
If you are at the interview stage, you probably understood the job description before preparing and submitting your CV for the job opening. However, it does not end here when preparing for a successful interview.
You need to read that job description again to get as much information as possible. For instance, you might find additional information or keywords you missed when preparing your CV. This allows you to determine possible questions that might pop up about your skills or experience during the interview.
2.  Identify Your Strengths in Relation to the Job
The "job responsibilities" section is essential for a job posting. It allows you to evaluate your eligibility for the role since it lists all of the skills and strengths needed to excel at the job. Therefore, to perform successfully in the interview, you want to demonstrate your relevant skills and strengths to the recruiter as much as possible.
For instance, your strength could be professional qualifications, certifications, years of experience, or specific knowledge that makes you stand out and easily carry out the highlighted job responsibilities.
3.  Know the Company
It is vital to conduct research on the target company. Remember that an interview is a two-way thing; recruiters ask questions to know more about you and you ask questions to know more about the company. Therefore, by conducting research on the company's culture and products, you would figure out essential questions you need to ask the recruiters.
This research also helps you to know whether the company would be a good fit for you as you would be a good fit for them.
4.  Conduct Mock Interviews
This step is important as it helps you to build confidence. However, we are not saying you should memorize answers. Instead, we mean that practicing and learning to respond to common interview questions can help you to respond faster and become more articulate during the interview.
Getting a friend or family to act as the recruiter is good for this process. Do this and watch yourself become fluent in your answers and speak eloquently. Some common questions to practice are:
Why do you want to work with our company?
Why are you applying for this role?
Can you describe your core strengths?
What is your salary expectation?
Find answers to these questions using tips 1 to 3 above, and you are good to go.
5.  Make Plans for the D-day
Depending on whether the interview is physical or virtual, you need to make adequate plans. If it is a virtual interview, do well to double-check that your internet is in perfect working condition. Also, be sure you have updated the software you need for the meeting (like Zoom, Google Meet, Microsoft Teams, etc.). Your computer must also be in great working condition. To be on the safe side, have a backup computer and internet.
On the other hand, for a physical interview, decide the most effective transportation mode, and leave home as early as possible. Also, you need to be at the interview venue at least 30 minutes before the scheduled time.