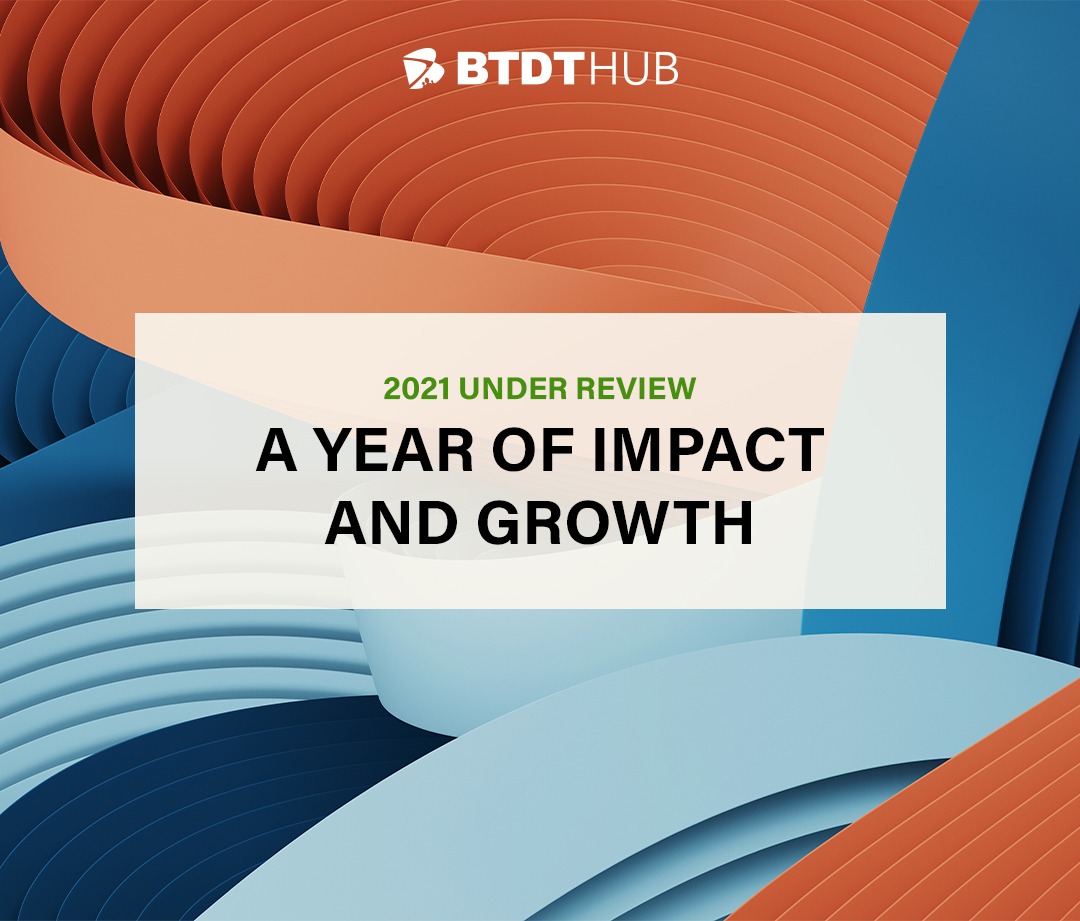 The year 2021 was an impactful year for us at BTDT Hub. We kicked off the year by hosting a session of the BTDT Bootcamp – a 4-week virtual learning program designed to empower students and young professionals in Africa. At the end of the year, we had trained 40 Bootcamp Participants and offered paid 1-month internship to 9 Participants. We further provided internship opportunities to recent graduates and engaged 2 members of the National Youth Service Corps (NYSC) as Associates in the Company.
On our social media platforms, we shared over 1,000 opportunities and vacancies to our followers (largely consisting of students, professionals, and entrepreneurs); and shared several free resources to improve their personal brands, businesses, and careers. In a similar manner, we helped hundreds of MSMEs improve their visibility on Instagram, Twitter, and Facebook – via our sister-page, the BTDT Business Hub.
Per our Study Abroad arm of the business, we reviewed over 200 personal statements, and helped almost 50 young professionals from Nigeria, Ghana, and Kenya secure admission for postgraduate study in colleges and universities located in the UK, USA, Ireland, and Canada. Furthermore, we provided adequate support and secured £25,000 scholarship for 2 postgraduate students undertaking accredited MBA programmes in the UK.
The Recruitment arm of the business also experienced growth. We grew this segment of the business by 80%, thus, dealing with more local and international clients in the energy sector, financial services sector, and real estate sector, amongst others; and placed several job applicants in these companies. We remain committed to our values as the leading human capital development company in Nigeria as we are ranked the No. 1 for personal branding (CV, Cover Letter, and LinkedIn Profile review).
We moved into our first office at Yaba, Lagos in August 2021 and rolled out our #BTDTHub CoWork plans in September 2021. We also maintained a growing team of full-time staff and recruited more advisors to join our ever-growing team.
Conclusively, we recorded impressive media insights – as we gained almost 20, 000 additional followers on Twitter, Instagram, Facebook, and LinkedIn. We also have over 5,000 subscribers connected to #BTDTNewsletter, as we focus on sharing content relating to Careers, Recruitment, Employability, Enterprise, and Education.