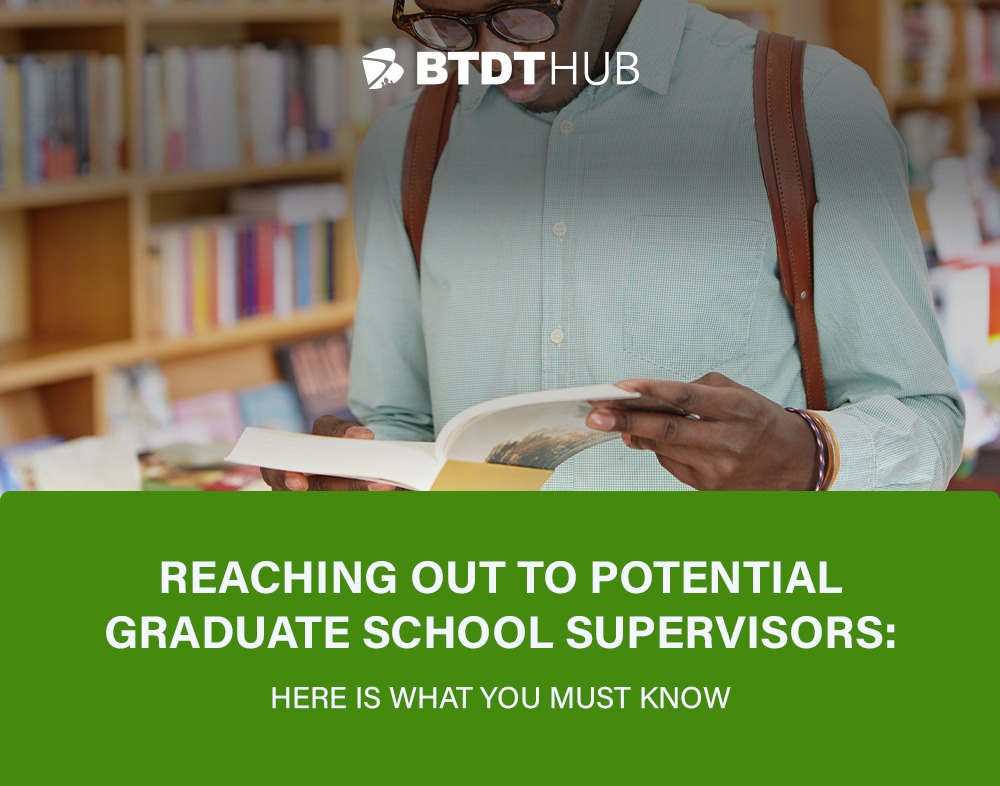 Are you a graduate looking to advance your career in academia, or do you want to secure a funding scholarship abroad for your Master's or Ph.D. program? If so, you might have to contact potential Masters or Ph.D. supervisors before applying to their positions to increase your chances of success. However, while contacting supervisors is quite simple and straightforward, leaving a great impression is not as simple as it appears.  Here, we discuss key things you must know before reaching out to potential supervisors. It will serve as a guide to those looking to increase their chances of securing research assistant (or teaching assistant) positions in universities abroad.
Do Your Research
Before you contact any potential supervisor, you must do thorough research about them. For instance, you want to know about their research interests, laboratory, and projects. And there is no better place to find this information than on the schools' website. Some supervisors also have a dedicated website for their research laboratory, indicating their projects, available MSc and Ph.D. openings, and contact information.
Once you have gathered information about this supervisor and confirmed that their research area aligns with your research interests, proceed to read about some of their publications. For instance, you can find their recent publications on sites like ResearchGate and ScienceDirect. Take your time to read these papers to get insight into what their project entails.
The Structure of Your Email Matters
Your first email to the potential supervisor matters a lot. Remember that professors are quite busy and receive a ton of emails every day, so you want to ensure your email stands out from the bulk of others. As a rule, start your email with a clear subject line like "Prospective Ph.D. student interested in Additive Manufacturing." Some professors also specify some requirements for prospective students' email subject lines to weed out some candidates. So you want to ensure you check their dedicated laboratory website.
Next, craft your mail such that it introduces you, your academic qualifications, intent, interest in the supervisor's research discipline, and enthusiasm for an MSc or Ph.D. study. You also want to somehow connect your prior research experience (or future research plans) with the knowledge you've gained from reading the supervisor's publications.
Keep your email concise and straightforward: every other relevant information about you should be included in the academic CV you will be attaching to the mail. Finally, thank the supervisor for their time and end your email with "Kind regards" followed by your full name.
Your Academic CV and LinkedIn Profile are Powerful
If a potential supervisor finds your email interesting, the supervisor will likely want to know more about you by going through your CV. Your academic CV is not just like every other CV; it should highlight your educational background, achievements, core competencies, research experiences, and interests that coincide with the supervisor's research discipline. 
LinkedIn is also a very powerful tool that can increase your chances of success with these supervisors. In fact, we have seen cases of several graduate students who have connected with potential supervisors and landed opportunities via LinkedIn. 
As a rule, you want to gather a list of potential supervisors whose research discipline aligns with your interests, look them up and send them a connection request on LinkedIn. Next, focus on those potential supervisors who viewed your LinkedIn profile and accepted your connection request: these supervisors likely found a liking to your LinkedIn profile. Send them a message thanking them for accepting your invitation before shooting your cold email to them. 
Do you want a tailored academic CV and an optimized LinkedIn profile that can improve your chances of success with graduate school applications? Let us help you review your CV and optimize your LinkedIn profile. To get started, send a DM or an email to INFO@BTDTHUB.COM.