Study Abroad (Admission & Visa Advisory Service)
We have a variety of Higher Education Advisors in areas such as Business and Management, Human Resources Management, Economics, Finance, Pharmacy, Microbiology and Engineering. A dedicated Advisor will guide you through the admission application process and offer guidance on securing Visa to the UK, Ireland, USA or Canada.
Our service covers:
Resolution of inquiries and review of application documents
Recommendation of relevant programs/institutions
Filling of application forms for 2-3 programs
Conducting mock interview (as may be necessary)
Filling of application form for student visa/study permit
Provision of value-added advisory and application services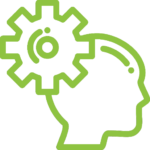 Learn more about your options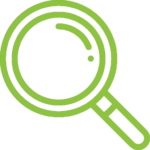 Find your perfect program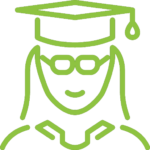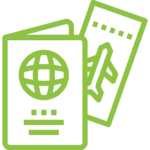 Personal Statement Review
If you are applying to study in the UK, Ireland, Canada, or USA at the postgraduate level, you need an outstanding Personal Statement that will stand up to scrutiny. We focus on your Motivation, Work Experience, Academic Achievements, Leadership and Influence, Skills and Competencies.
What you can expect:
A comprehensive review and edited version of your personal statement
In-depth, relevant, and personalised feedback on content, grammar, and structure
Updated statement emailed to you within 5-7 working days (or 3 days express service)
Send an email to use our Personal Statement Review Service.
Service Charge (5-7 working days) – N25,000 ($100)
Service Charge (3 days express service) – N35,000 ($125)
Frequently Asked Study Abroad Questions (FAQ)
Q: When should I start planning for my postgraduate study abroad program?
A:  We recommend that you start planning as early as 4 months to 1 year in advance, as this will give you sufficient time to evaluate your options, submit applications to target schools, and process your application for student visa/study permit, as the case may be.
Q: When can I commence my study abroad program in UK, Ireland, USA or Canada?
A: The popular intake for these countries is 'Fall' (September), though other available intakes include 'Winter' (January) and 'Summer' (May) – depending on the selected institution or program.
Q: What are the requirements for admission into postgraduate programs in UK, Ireland, USA or Canada?
A: Universities have different admission policies, as may be stipulated on the university's website or communicated by authorised representatives.  However, applicants are generally required to have the underlisted documents:
Academic transcript and certificate of completed degree(s)
CV
Personal statement
Evidence of English Language proficiency
Test scores
Academic and professional reference
International passport (with at least 6-month validity)
Proof of funds/financial support
Q: How can BTDT Hub help achieve my study abroad dream?
A: We have competent and experienced Higher Education Advisors in diverse study areas.  Hence, we provide study abroad advisory and application services, as we recommend suitable programs and institutions; assist with compiling required documents; and deal with filling application forms for 2-3 applications.  Upon securing an unconditional offer from any of the selected institutions, we also provide necessary support in dealing with your student visa/study permit applications and we guide you on ways to demonstrate impressive ties to your home country (e.g., family ties, economic ties, social ties, etc).
Q: What is the service charge?
A: Our service charge is N150,000 (for UK or Ireland) and N250,000 (for USA or Canada).
We are confident of getting you the results you are looking for, and we are here to help if you decide to take advantage of this life changing opportunity. Be rest assured that we can advise on what school is best for you (depending on your circumstance) and the application process can commence immediately. Should you have any questions, please feel free to get back to us. We look forward to hearing from you.
Interested in our service?